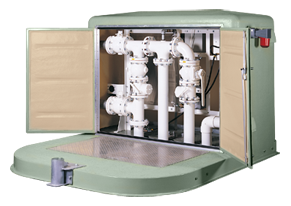 An alarm at the River Pines Lift Station. Again.
The Shawano Public Works Department was fed up with the rags and their ensuing clogs that plagued the lift station in the River Pines subdivision. The lift station served a small area, only 26 homes, which was most likely part of the problem.
Someone in the subdivision was flushing what appeared to be shop towels, Swiffer dusters, or very heavy duty paper towels. The combination of the high solids content and low amount of liquids in the lift station caused the submersible pumps to clog and have to be pulled multiple times per year. Each time the pumps clogged, unplugging them cost the department time and money that they'd sooner be spending elsewhere.
The wastewater department sent letters to residents, advising them of the issue and asking them to stop flushing the towels, but the towels continued to arrive at the lift station.
After four years of attempting to curb the problem and unplugging pumps, Eddie Sheppard from the Shawano Public Works Department decided it was time to make a change. He spoke with Charlie Isham from Crane Engineering's Water and Wastewater group to see if he had any ideas.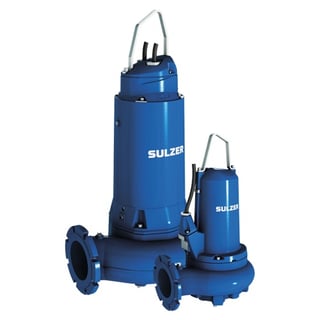 Charlie suggested a new pump that was designed to handle solids like the rags that accumulated at River Pines. The pump was a Sulzer-ABS submersible sewage pump with an impeller designed pass large fibrous masses through the pump.
Sheppard, convinced that they had exhausted all other options, took the project to the Common Council, where it was approved.
The pumps were installed in 2015 and at the time of this article, they haven't had a single problem with the clogs in the lift station since. Sheppard advises anyone who is experiencing the same issue to look into newer pumps that have been designed to handle "new sewage", and easily clear potential clogs.
Like what you've read? Click the link below to subscribe to our blog updates!