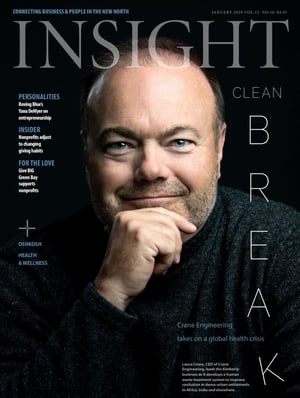 Insight on Business Magazine, a regional business-to-business magazine focused driving business growth, sharing inspirational ideas, and celebrating success, featured Crane Engineering in their January issue.
The story focuses mainly on the progress made with our Oystra project. Oystra is a new fluid technology developed by a select group of engineers on our OptiFlow Skidded Systems team. Oystra's mission is to process human fecal sludge into non-potable water for agricultural and industrial use. Its mobile design is intended for maneuverability in urban settlements in developing countries.
Thank you, Insight, for featuring the hard work we do here and around the world to make positive global change!