WEFTEC 2015 is at McCormick Place in Chicago this year, and it's less than 2 weeks away. If you've been to WEFTEC before, you know there is no shortage of fascinating stuff to see. Here's our short list of innovations and events that are agenda must-haves.
INNOVATION SHOWCASE PAVILION
If you want to see the newest, most cutting edge technology for water and wastewater treatment, make sure you get over to the Innovation Showcase Pavilion. Here you'll find companies honored by BlueTech Research, Imagine H2O, and the WEF Innovating Technology Awards.
For the latest trends emerging in industrial and municipal markets, the Innovation Showcase Pavilion is a must.
OPERATIONS CHALLENGE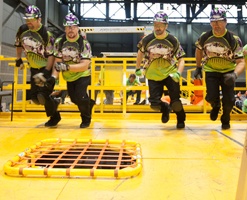 Who doesn't love friendly competition? The Operations Challenge is a crowd favorite. The best wastewater collection and treatment personnel from all around the world compete for bragging rights, and a chance to take home the biggest operations prize in the water industry.
There are 5 parts to the challenge:
Process Test: a written test that requires some hard core math and analysis of a water system
Lab Event: participants take their skills to a lab setting
Collections Challenge: Teams work together through a simulated pipe breach to get it repaired
Pump Maintenance Challenge: Participants pull together to resolve a simulated pump failure
Emergency Scenario: In this simulation, teams work together to rescue an unresponsive worker who has fallen into a confined space and is in need of rescue
You can catch the Operations Challenge in the center of the exhibit floor Monday, September 28 from 11:00 a.m. - 4:00 p.m. and Tuesday, 9:00 a.m. - 4:30 p.m.
EXHIBIT HALL
Of course the exhibit hall! There's no way I could leave this off the list. WEFTEC's exhibit hall is the largest assembly of water and wastewater equipment in the world. It's the best opportunity for you to get up close and personal with some of the latest technologies and get involved with hands-on demonstrations.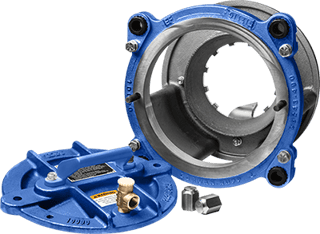 Some technologies on our short list:
STORMWATER PAVILION
Stormwater professionals shouldn't miss the Stormwater Pavilion. Here they can experience specialized, interactive presentations, see presentations from exhibitors, and speak with exhibitors displaying products and services related to stormwater.
JAMMIN' 4 WATER
Going to be in Chicago on September 26th? Then you might want to check out the Jammin' 4 Water event at Park West. This is fast becoming a WEFTEC tradition as an open-mic, amateur performance benefiting water related charities. Seven water related charities receive proceeds including Charity Water, Water for People, and others.
Jammin' 4 Water starts at 6:00 pm. Tickets can be purchased through their site.
Those are the top 5 things on my list for WEFTEC 2015, what's on yours?