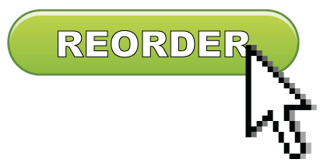 Buying direct replacement pumps is the easiest part of your job. When it wears out, you buy another one just like it. Your supplier knows what you need, you know how to service it, and you know what you can expect for performance. But sometimes it pays (in real dollars and cents) to re-evaluate your pump before you place that order.
WHY RE-EVALUTE?
Cost efficiency
Sometimes, it is just more cost efficient to upgrade to a newer model. Many times we've talked to our customers about upgrading to newer models and the purchase price is actually less than the direct replacement.
As more of the newer models are sold, fewer of the older models are made, therefore making them more expensive to manufacture. With that, end users may find it takes longer to repair these older pumps because part lead times are long, and parts may not be available at all.
Application has changed
When was the last time your pumps were re-evaluated to ensure they're the right size for the job? As processes change, oftentimes increasing demand is placed on pumps they were never supposed to handle in the first place. This causes frequent pump and seal failures, production downtime, safety issues with certain pumped liquids, and reduced product quality.
Take advantage of upgraded features
Pump manufacturers are always trying to make their models better. They add features to make the pumps perform better, be easier to maintain, and last longer. Take advantage of these!
Viking Pump for example, has been slowly migrating away from older models they manufacture, to the Universal Series. The Universal Series has a design that allows for flexibility in seal position, features that eliminate "dead" circulation areas, easier maintenance… the list goes on and on.
Upgraded features lead to :
Longer pump life cycle
Longer time between maintenance cycles
More production uptime
Reduced production bottlenecks
Cleaner area around pumps (from packing leaks)
Reduced exposure to dangerous fluids going through the pump (i.e. ammonia)
If you've been buying the same pump for years, it may be time to re-evaluate. You might be missing out on some features that will make your job a heck of a lot easier, not to mention, you could be leaving money on the table!
Is your model of Viking Pumps being phased out? Ask us about it! We gladly provide technical assistance to businesses in Wisconsin and upper Michigan.