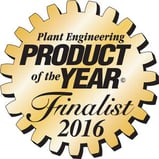 Graco is proud to be a finalist for Plant Engineering magazine's "Product of the Year" award for 2016, a premier award for new products in the manufacturing and non-manufacturing industries. This is the 29th anniversary of the Product of the Year award program, which honors reader-selected new products that help them do their jobs safer, smarter, more efficiently and more productively.

This year, Graco has not one, but two products selected as finalists: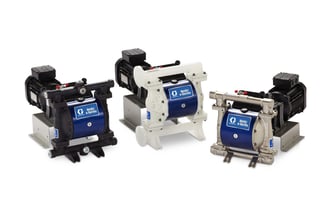 Graco Husky 1050e
(Category: Fluid Handling)
The Husky 1050e is the only electric double diaphragm pump on the market that will stall under pressure to prevent pump and system failures due to line clogs or closed valves. Featuring a patent-pending air-charged drive, the Husky 1050e has the ability to virtually eliminate pulsation at the fluid outlet without a pulsation dampener, can stall under pressure without additional switches and controls, and increases diaphragm life without compromising fluid.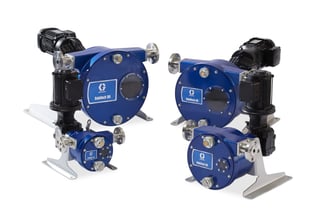 Graco SoloTech
(Category: Fluid Handling)
With only the hose in contact with the fluid being pumped and no check valves in line, Graco's SoloTech peristaltic pumps are ideal for materials that other pumps cannot handle. Abrasive, corrosive, shear sensitive and gas-entrapped fluids can easily be pumped or dosed in a variety of applications.

One grand winner from each category is expected to be announced on April 4, 2017. If you are a subscriber to Plant Engineering magazine, please show your support for Graco by casting your vote here.
Click here to check out the Product of the Year winners from last year.