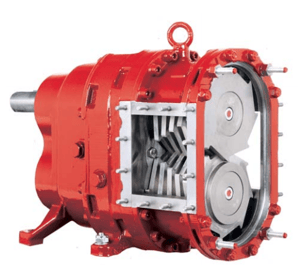 Crane Engineering announced today that it has officially partnered with Vogelsang Pumps to service their water and wastewater customers in Wisconsin and upper Michigan. This agreement includes distribution of new pumps, parts, and solids handling products.
"Vogelsang is a leader in wastewater pumping and processing equipment," says Eric Finnila, a Crane Engineering Sales Director. "We have been impressed with the quality of their equipment. From design to quality construction, we believe having them on board means providing our customers with a great solution to their pumping needs."
Vogelsang engineers and builds robust rotary lobe pumps and inline grinders for the wastewater treatment industry. With over 80 years in the industry, they've been responsible for major innovations in positive displacement rotary lobe pump design, as well as invention of and development of two cutting edge grinders, the RotaCut Inline Grinder, and the XRipper Twin Shaft Grinder. Many of Vogelsang's grinders are interchangeable with the JWC Muffin Monster.
Vogelsang equipment is built in the United States and services installations worldwide.