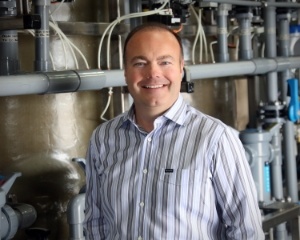 Kimberly, WI, April 22, 2014: Crane Engineering, a leading distributor of pumps, valves, filtration, and fluid process technology, announced today that April 2014 marks the company's 75th year in business.
Three generations of the Crane family have grown the business well beyond pumps and fluid process equipment. The company was founded in 1939 by Herbert Crane as a pump supplier to the paper industry. In the early years, the business was run from Crane's Appleton basement, eventually moving to a small office on Wisconsin Avenue.
Herbert Crane's son, Jim, joined the company in 1962, becoming the second generation owner in 1968. Recognizing the need to diversify in order to grow the business, Jim Crane expanded the company's presence in the industrial marketplace, as well as the municipal water and wastewater markets.
Today, the company is led by the founder's grandson, Lance Crane, and serves over 3,000 customers in 46 states. Though much has changed since the company began, Crane Engineering maintains relationships with some of its first customers, Kimberly-Clark, and the predecessors to New Page and Georgia-Pacific, to this day.
"Seventy-Five years is an awesome milestone for our company and our family. It didn't happen by accident," says President and CEO, Lance Crane. "Our employees have always been top notch – they do whatever it takes to solve customer problems and keep customer's operations running and performing better. I'm really thankful to our customers and suppliers for their continuing support of Crane Engineering."
The company has planned a celebration for its 85 employees and their spouses this June.
Crane Engineering is a leading distributor of fluid process solutions in Wisconsin and Upper Michigan. Its portfolio ranges from industrial pumps and valves, to specialized equipment like chemical feed systems and wastewater treatment equipment. Further information about Crane Engineering and the complete Crane Engineering story can be found at craneengineering.net.
---