SENECA FALLS, N.Y., Jan. 7, 2014 – ITT Corporation (NYSE: ITT) and its subsidiary Goulds Pumps Inc. today announced a comprehensive patent settlement agreement with Summit Pump Inc. of Green Bay, Wis. Pursuant to the settlement agreement, Summit Pump and ITT resolved a patent infringement dispute relating to Goulds Pumps' TaperBore™ Plus vaned seal chamber patent and i-Frame® bearing frame patent. With the consummation of this settlement agreement, Summit Pump agreed to pay undisclosed compensation to ITT, all patent infringement litigation against Summit Pump will be terminated, and ITT's Goulds Pumps business will remain the sole supplier of the patented i-Frame®.
"We are pleased with this outcome, and our actions demonstrate that we are fully committed to take any and all actions necessary to protect one of ITT's most valuable assets: our innovations," said Robert J. Pagano Jr., president of ITT's Industrial Process business and Goulds Pumps Inc.
About ITT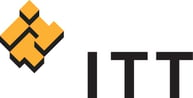 ITT is a diversified leading manufacturer of highly engineered critical components and customized technology solutions for the energy, transportation and industrial markets. Building on its heritage of innovation, ITT partners with its customers to deliver enduring solutions to the key industries that underpin our modern way of life. Founded in 1920, ITT is headquartered in White Plains, N.Y., with employees in more than 35 countries and sales in a total of approximately 125 countries. The company generated 2012 revenues of $2.2 billion. For more information, visit www.itt.com.
About ITT's Goulds Pumps brand

ITT's Goulds Pumps brand is a leading manufacturer of pumps for a wide range of industrial markets – including chemical, mining, oil and gas, power generation, pulp and paper, and general industry. As the first manufacturer to make digital monitoring standard on every process pump, ITT's Goulds Pumps brand continues to lead the industry in both mechanical pump design and the adoption of smart technologies.