In metering applications, positive displacement pumps can deliver a precise volume of liquid by setting the motor speed to reach the desired flow rate. However, there are several iterations of metering positive displacement pumps, each with their own advantages and disadvantages. There are four main types: Peristaltic Pumps, Gear Pumps, Progressive Cavity Pumps, and Solenoid Driven Diaphragms.
Check out the infographic below to see their advantages, disadvantages, and industries where they're used most.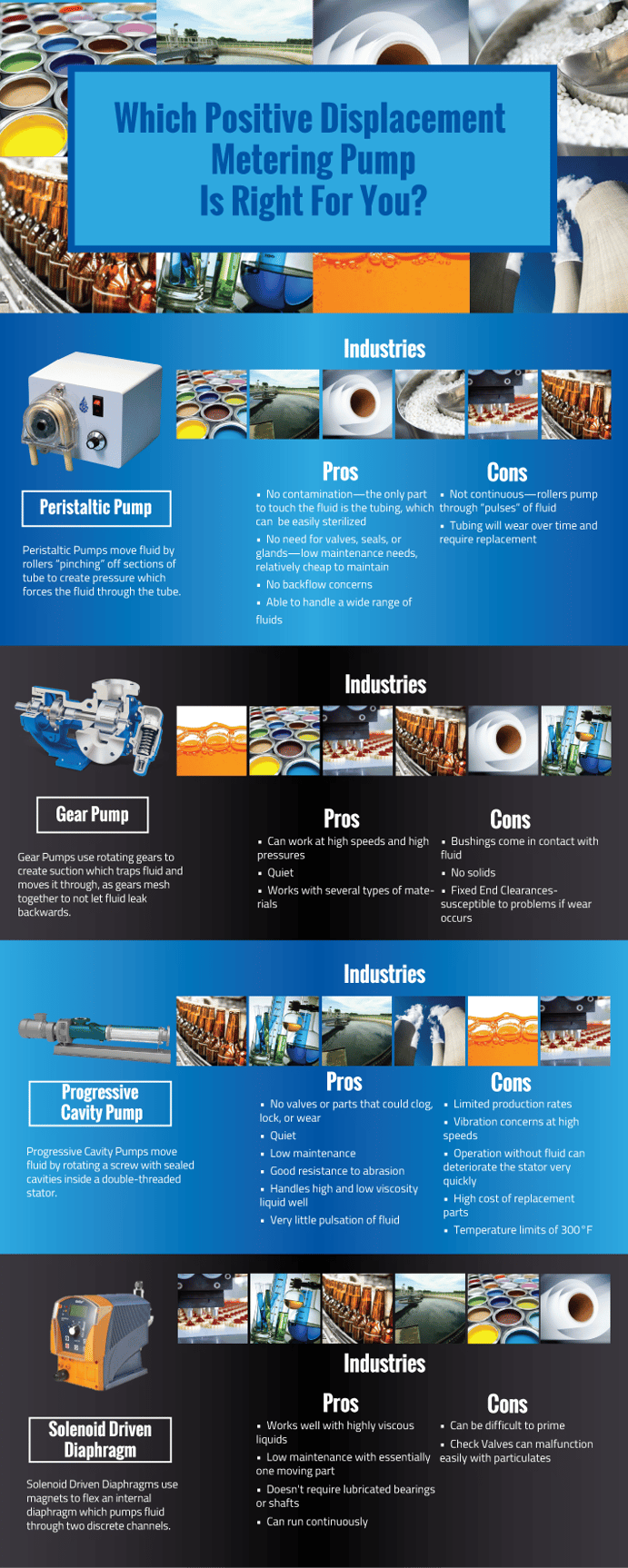 Not sure which positive displacement pump is right for your application? Ask us about it! We gladly provide technical assistance to businesses and municipalitites in Wisconsin and upper Michigan.