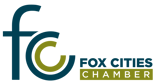 Each year, the Fox Cities Chamber of Commerce recognizes businesses and organizations in the Fox Cities that help make it a vibrant, innovative and dynamic community. Crane Engineering, a leading provider of fluid systems and technology, has been recognized for it's excellence.
Crane Engineering received the 2016 Fox Cities Chamber of Commerce's Company Innovation award in the Large Employer Category. This award acknowledges an organization that identifies opportunities and executes creative-thinking and calculated risk-taking in order to bring innovation to the marketplace.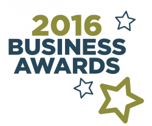 The culture at Crane Engineering encourages innovation from the start because a set of core values are ingrained in everything they do. One of the six core values is "Excellence and Innovation". It's from this innovative culture that Crane Engineering has been able to successfully implement new initiatives and business segments, while continuing to focus on idea generation.

The award will be accepted during the Fox Cities Chamber Business Awards Luncheon on Thursday, May 12th at the Radisson Paper Valley Hotel in Appleton.